Consultancy
Bespoke audits and reviews
Our skilled consultants take the time to understand your unique challenges and work with you to outline areas of development.
Consultancy packages
Optimus Education consultancy packages
Safeguarding review and auditing tools
---
An extensive audit of your safeguarding policies and procedures. Working closely with your DSL, your detailed report and action plan will be in line with the current OFSTED framework.
Curriculum review
---
Our expert consultant will deliver a comprehensive and objective curriculum review aligned with the Education Inspection Framework.
Leadership coaching for headteachers
---
Your Optimus Education leadership coach, an experienced headteacher, will tailor a hybrid package of onsite and remote support over 6 or 12 months as appropriate.
Pupil premium review
---
A robust and objective external validation of the use and impact of pupil premium funding. Ensure your school is achieving good value for money and be fully prepared to evidence this to inspectors.
School culture and behaviour management review
---
This review provides an external review and validation of all aspects of school culture, with a particular focus on securing outstanding pupil behaviour.
School leadership review
---
A specialist will work with you to review your school's leadership and teamwork practices. This includes practical training to create a culture of great leadership in your school.
SEND review
---
Get a robust and objective external validation of your school's provision for SEND pupils and ensure that your school is achieving value for.
Bespoke MATS review
---
Bespoke reviews are an excellent opportunity for you to have a highly-qualified consultant undertake a deep dive into strategy and overall effectiveness.
Mental health and wellbeing review
---
Our mental health and wellbeing consultant will work with you to evaluate current provision and give practical steps for improvement.
Early Years Foundation Stage review
---
We work with you to create a bespoke EYFS review leading to a detailed and clear plan for future action.
External review of governance (ERG)
---
Your Optimus Education External Review of Governance is conducted by one of our experienced and expert governance consultants.
Our consultants
Meet our consultants
Our handpicked consultants are experts in their field and bring a wealth of experience to the role.
Diana Osagie
---
Diana has been a senior leader in secondary education for 22 years including headship and executive headship. She has nine years recent experience as a lead school inspector and is a qualified leadership coach.
Jon Taylor
---
With more than 25 years' experience as a teacher, leader and senior manager, Jon can assist leaders to plan, implement and embed sustainability in all aspects.
Richard Sutton
---
Richard has been a lead inspector since 2010. He provides leadership coaching to middle and senior leaders and works as a school improvement partner in secondary and primary schools.
Andrew Lagden
---
Andrew was a school inspector for over 15 years. He works as a school improvement consultant for trusts and schools in both primary and secondary phases.
Kim Rogers
---
A school leader with 24 years' experience in coaching, mentoring, change management and strategic project initiatives. Kim is held in high regard by pupils and fellow colleagues.
Mark Feldman
---
Experience as a successful headteacher, an Ofsted inspector, a school improvement partner for two LAs, academy improvement partner for five MATs and lead facilitator for NPQH.
Janet Keefe
---
Janet has worked as an SIO, supporting leaders in school evaluation, and providing coaching for leaders. Janet leads on reviews and prepares schools for inspection.
Andy Taylor
---
Andy became an advanced skills teacher and was a headteacher in two schools. He has supported the leadership team in three other schools and was part of a national SCITT for over ten years.
Craig Duncan
---
Craig leads on teacher training, middle leadership development, supporting early career teachers and reviewing governance. He also carries out SEND and disadvantaged pupil reviews.
Jeremy Bird
---
An experienced headteacher, Jeremy leads school improvement and works with a range of schools including special and independent schools, as well as undertaking local authority work in Solihull.
Pritiben Patel
---
Pritiben leads school reviews, helps prepare for inspection, has coached teachers at the start of their careers, and has worked with businesses and secondary schools on Enterprise Education.
Grace Kew
---
Grace has an outstanding record as a headteacher of a special teaching school. Her teaching career includes primary and secondary education in mainstream and special schools.
Mark Walker
---
Senior Leader in schools for more than 20 years with 12 of those as a headteacher. An experienced consultant, headteacher, coach, school improver and executive leader of education.
Sue McElrue
---
Sue has experience supporting children from early years to adult education. Her expertise includes leadership and management, EYFS and safeguarding.
.
Steve Basset
---
Steve has headship experience across mainstream, special, faith and multi-ethnic schools. Steve is an approved assessor for the Governor Mark assessment and is an experienced governor trainer.
Malcolm Goddard
---
With over 17 years' experience managing budgets, reorganising school teams to maximise impact, and coaching teachers and leaders to improve teaching and learning in classrooms.
John Rees
---
John works with primary, secondary, and special schools to improve leadership, teaching and learning, behaviour management, governance, and parental engagement.
Joanna Nicolas
---
Joanna has worked closely with schools in both the independent and state sector for 30 years. Initially as a frontline social worker, and for the last 16 years in a variety of ways.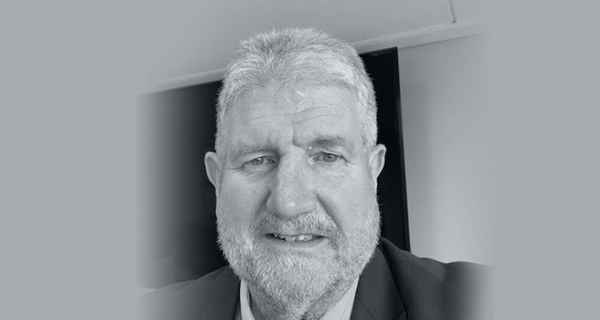 Tim McCarthy
---
Tim is currently working on school improvement with several schools and MATs and is the Lead Trainer on Optimus Education's Executive Leadership Programme.